---
Our ability to perform industrial and commercial work across a multitude of market sectors transports you through the asset lifecycle which ultimately reaches your consumers.
---
We help you keep your promises to customers by maximizing uptime and providing predictive solutions across the following market sectors: solid waste, metals, mining, manufacturing, logistics, distribution, rail, food and beverage, agribusiness, and air transportation.
By providing one point-of-contact, we streamline communication and deliver exceptional service quickly. With the ability to guide you through the whole lifecycle, we are not only able to engineer and construct, but we also offer environmental services, operations, maintenance, asset management, program management, construction management, resilience, response, and recovery for all of your industrial and commercial needs.
Every day we wake up to plan for the unexpected, surface critical insights, and deliver adaptive solutions. It is through our years of expertise that we have found ways to standardize and bring improvements to our processes that directly benefit you.
We help you maximize safety, quality, efficiency, and compatibility through our design, implementation, and development of technical standards. Our dynamic team approach ensures a successful execution of every project phase as your true single-source provider.
APTIM. Expect the Extraordinary.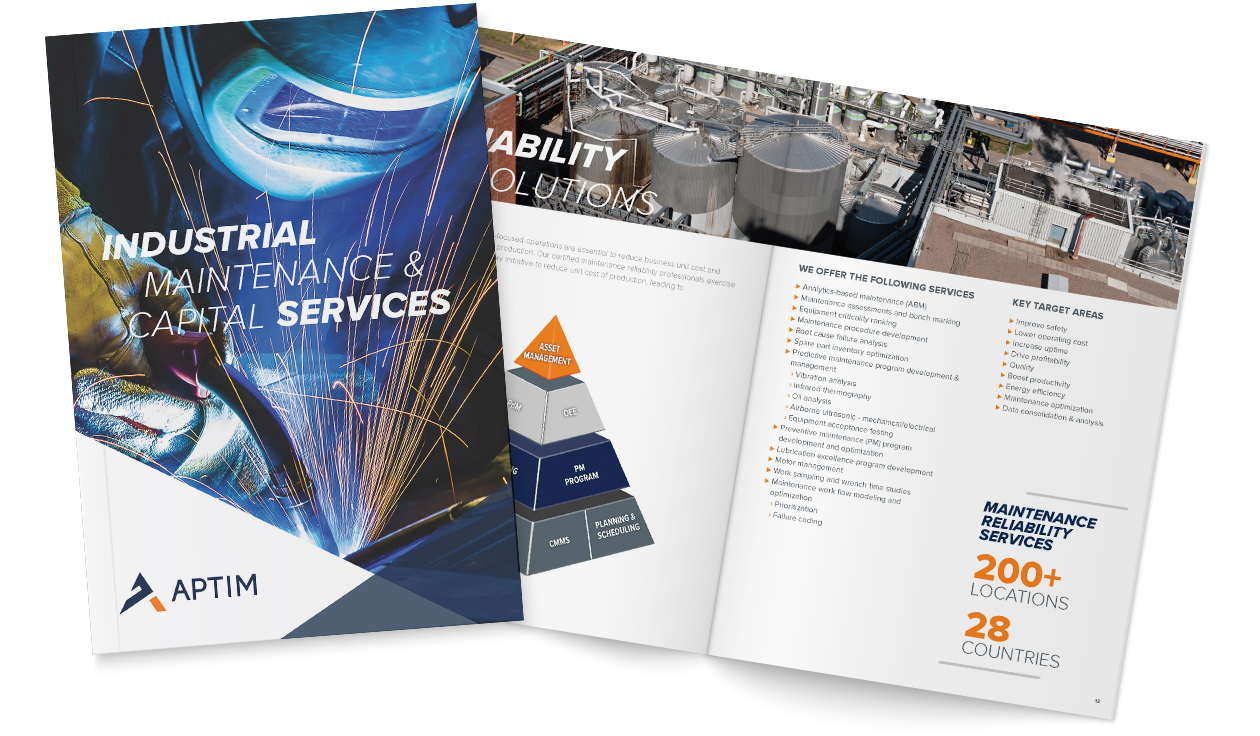 Download Our Brochure
Click here to learn more about the maintenance and capital service we provide to the I&C industry.
---
If you would like to learn more or have any questions about the services we provide to the Industrial & Commercial market, please contact us.
Whether you have a question about a specific product or service, want to apply for a career, are interested in an investment opportunity or just want information in general, we're here for you.
APTIM. Expect the Extraordinary.