---
With a long history of addressing emerging contaminants, APTIM provides comprehensive solutions to complex PFAS problems in the Federal, State and Local, Industrial, Commercial, and Solid Waste markets. With the significant regulatory and technical challenges of PFAS, we are a trusted advisor in the assessment, evaluation, planning, and implementation of mitigation measures for your PFAS projects.
---
With our breadth of work in various markets, we understand the nuances of PFAS challenges in each market. Our PFAS Center of Excellence (COE) keeps current on evolving regulations and compliance requirements, our chemists keep current with latest developments in analytical methods, and our engineers provide expertise for evaluation, design, and construction of treatment systems for various PFAS compounds.
Utilizing our fire protection expertise, we identify and implement AFFF system replacement strategies.
We are deeply invested in identification of solutions with our research laboratories developing and evaluating technical solutions firmly embedded in advanced science.
We are seasoned in rapid response to assess, design, and implement construction and operation solutions for PFAS-effected drinking water sources.
We understand that critical decisions are made based upon data and place high emphasis on data quality.
APTIM. Expect the Extraordinary.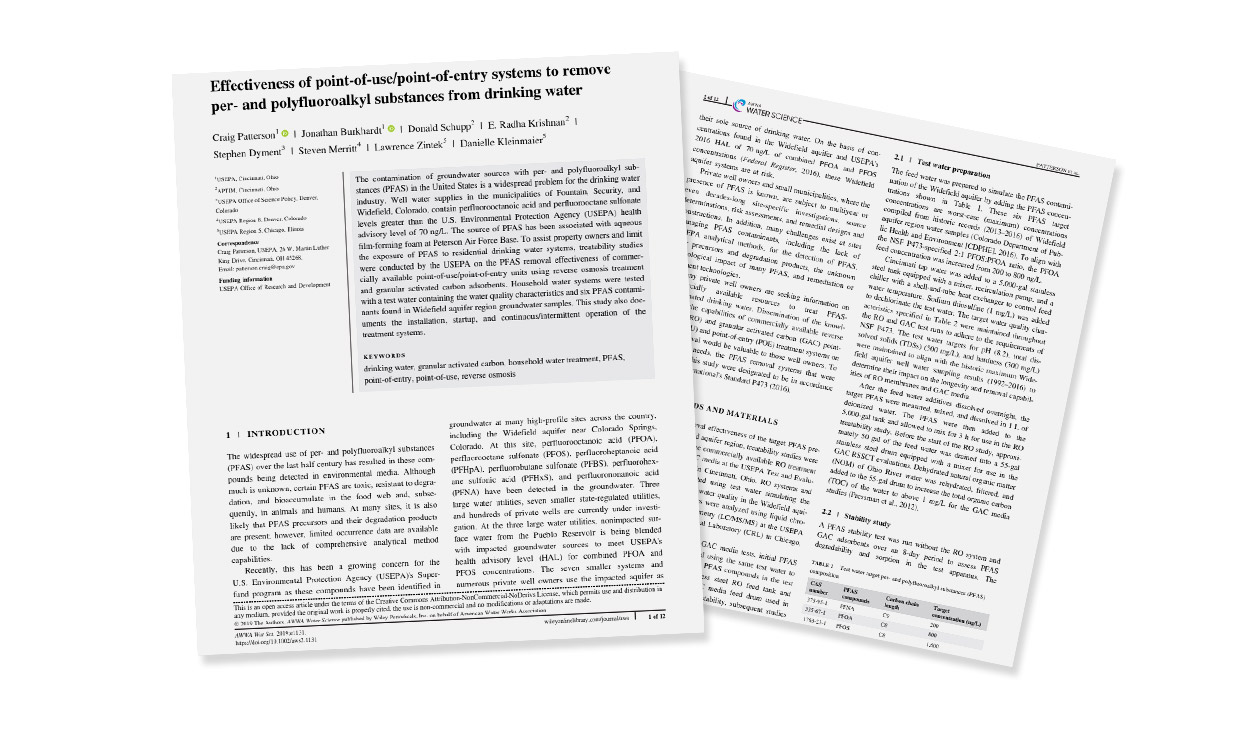 Download the Paper
To learn more about work with USEPA's laboratories on the Effectiveness of Point-of-Use/Point-of-Entry Systems to remove PFAS from Drinking Water, read on.
---
If you would like to learn more or have any questions about our PFAS Services, please contact us.
Whether you have a question about a specific product or service, want to apply for a career, are interested in an investment opportunity or just want information in general, we're here for you.
APTIM. Expect the Extraordinary.