Program Management / Construction Management
---
During every phase of your project, APTIM understands that your vision and objectives are of utmost importance to achieve. Effective program and construction management demands strategic planning, resources, and systems that tightly control every phase of a project.
---
We have developed and applied methods to efficiently manage budgets, schedules, scopes, and quality of even the most complex projects. Our capabilities have contributed to the success of thousands of government and commercial capital improvement programs over the years.
We are passionate about managing programs and construction for federal grant funded programs, disaster response, disaster recovery, energy efficiency, and resiliency. Ultimately, we present ourselves as an owner-agent performing construction management, resident engineering inspections, and offering insight on all management tasks.
Every day we wake up to plan for the unexpected, surface critical insights, and deliver adaptive solutions. It is through our years of expertise that we have found ways to standardize and bring improvements to our processes that directly benefit you. We help you maximize safety, quality, efficiency, and compatibility through our program and construction management.
You can expect us to monitor and inspect construction activities, perform community and stakeholder outreach, provide contractor oversight, and manage cost, schedules, and change orders. Together we collaborate and combine technology and innovation to deliver your desired outcomes no matter the size of the project.
APTIM. Expect the Extraordinary.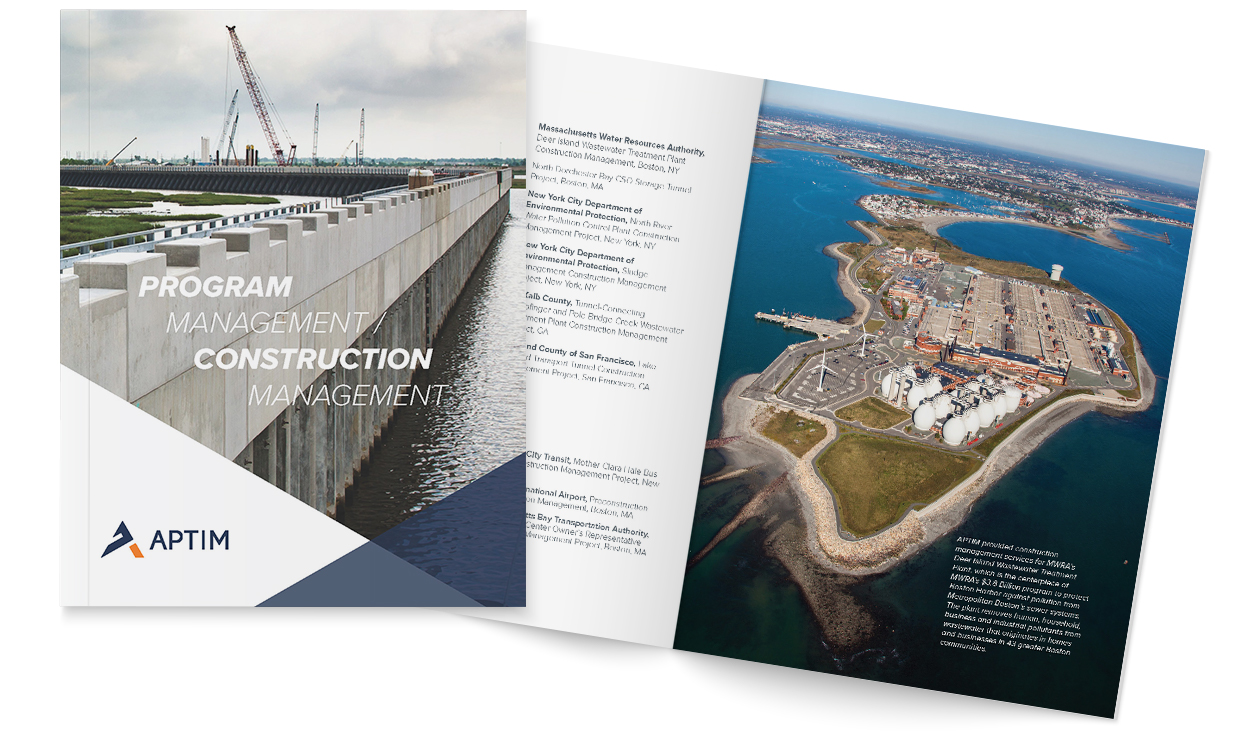 Download Our Brochure
Learn more about our role in NYCDEP's $2.5B Croton Water Filtration Plant.
---
Program Management / Construction Management Services
If you would like to learn more or have any questions about our Program Management / Construction Management Services, please contact us.
Whether you have a question about a specific product or service, want to apply for a career, are interested in an investment opportunity or just want information in general, we're here for you.
APTIM. Expect the Extraordinary.