Operations, Asset Management, & Maintenance Services
---
APTIM performs operations, asset management, and maintenance services across a multitude of markets; including, federal, industrial, commercial, energy, utility, retail, and logistics. In doing so, we provide valuable expertise and innovation that keeps critical facilities functioning at their highest level.
---
By evaluating your organization's effectiveness and reviewing your current policies and procedures, we are able to use data to bring focus to your objectives and industry best practices. Throughout the entire process, we document functional performance and provide measurable factors affecting the maintenance presently occurring within your organization. These assessments drive our data collection which allow us to quickly identify any gaps where our team can make recommendations for improvement.
Our relationship with you is centered around a long-term partnership in which we monitor and evaluate the condition of facility assets. This results in substantial financial savings instead of unplanned reactive maintenance.
Our approach is all-encompassing; which means that we provide maintenance services around asset preservation, process maintenance, streamlining efficiency in production environments, and preventative maintenance. Our systematic approach and inspection prompt us to correct incipient failures before they occur or develop into major operational problems. Effective preventative maintenance decreases costs by extending the lifespans of structures and equipment, reducing accidents, and decreasing preventable facility downtime.
Together we deliver complete facility support to increase your facility's efficiency and longevity.
APTIM. Expect the Extraordinary.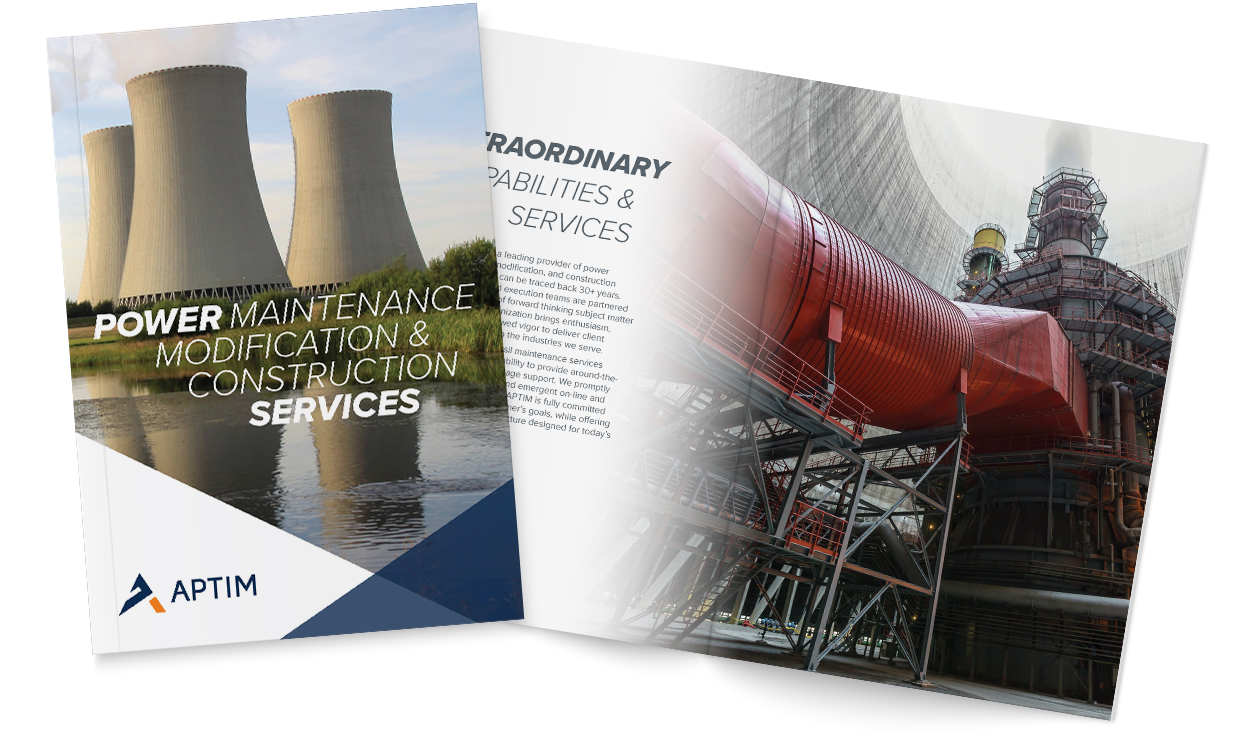 Download Our Brochure
Learn more about the operations and maintenance services we are providing to the industrial and power industries.
---
Operations, Asset Management, & Maintenance Services
If you would like to learn more or have any questions about our Operations, Asset Management, & Maintenance Services, please contact us.
Whether you have a question about a specific product or service, want to apply for a career, are interested in an investment opportunity or just want information in general, we're here for you.
APTIM. Expect the Extraordinary.