Resilience, Response, & Recovery
---
When a man-made or natural disaster strikes, you need a partner who is able to proactively respond to assist your community and its residents. Our areas of focus are on preparing, mitigating, responding, and ultimately helping you recover from an event that has adverse effects on the environment, health, safety, and economy of a community.
---
Resiliency, response, and recovery are critical resources we proudly provide for federal, state, local, and industrial market clients. Our team brings proven expertise that offers comfort and confidence to those who have endured catastrophic natural disasters.
With thousands of employees in strategic locations nationwide, we have established a strong reputation of providing the extensive resources needed to assist you in the preparedness, response, recovery, and mitigation from all hazards.
Our response services include staff augmentation and logistics support, debris monitoring and management, emergency response services, mass care for disaster survivors, alternative survivor sheltering, and housing planning.
No matter the location, you can count on us to leverage our strong relationships with local agencies, residents, and stakeholders to deliver critical services on a moment's notice, which in-turn reduce the negative health effects for your community.
Let APTIM help you prepare and adapt to all circumstances.
APTIM. Expect the Extraordinary.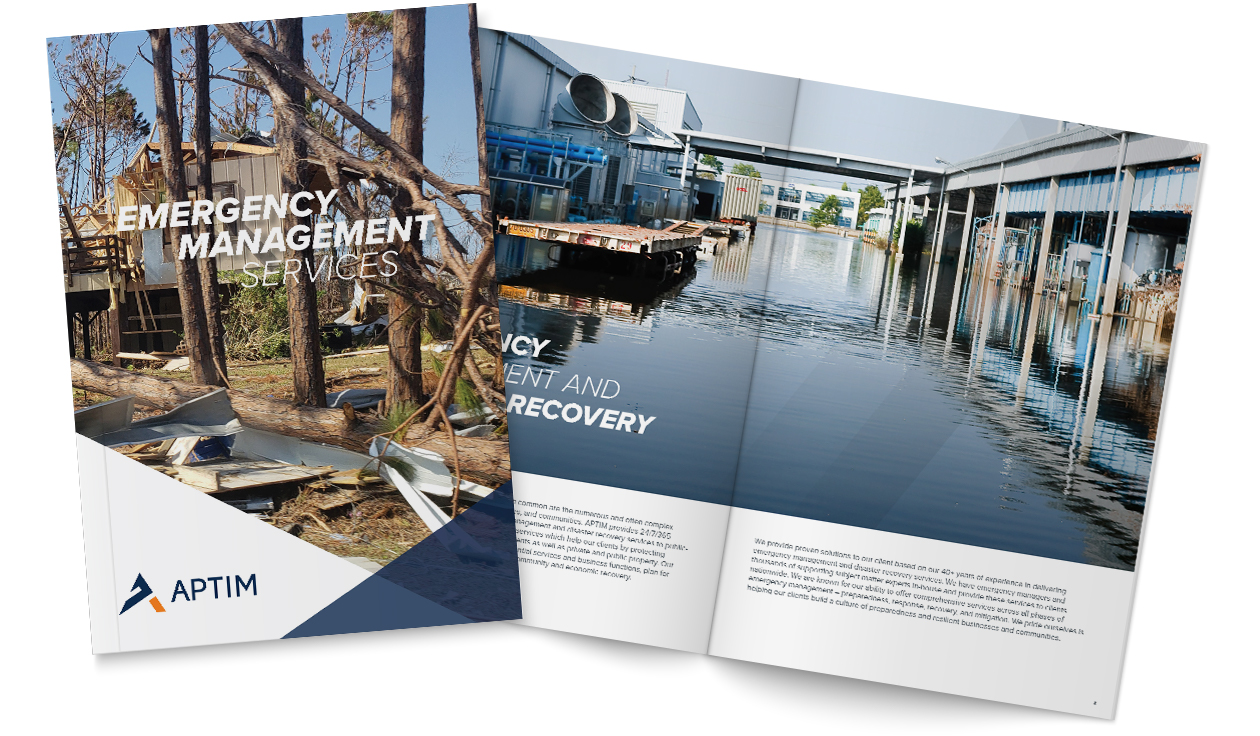 Download Our Brochure
Click here to learn how APTIM can assist you with many challenges that are unique to each disaster.
---
Resilience, Response, & Recovery Services
If you would like to learn more or have any questions about our Resilience, Response, & Recovery Services, please contact us.
Whether you have a question about a specific product or service, want to apply for a career, are interested in an investment opportunity or just want information in general, we're here for you.
APTIM. Expect the Extraordinary.