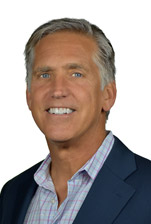 Michael J. Donnelly
Chairman and Chief Executive Officer
Within a 30+ year career, Michael J. Donnelly has enjoyed success in a multitude of operational, business development, and executive roles for companies including Raytheon Technical Services Company, URS, and the Carlyle Group companies EG&G and Lear Siegler Services. Mike previously lead a dual role at APTIM leading the Government business unit as well as providing executive leadership for the enterprise-wide growth platform. Prior to being named Executive Vice President and President, Government, Mr. Donnelly served as Group President of the Enterprise Growth Solutions Group and Chief Growth Officer of AECOM, a $17 billion, 87,000-employee global infrastructure firm.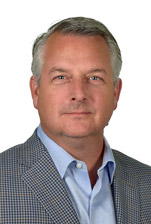 Mike Gallagher
Executive Vice President & Chief Operating Officer
Mike is a seasoned veteran in the Energy industry, having presided over the successful growth and operation of some of the nation's leading utilities. His vast wealth of experience includes both domestic and international assignments, and his leadership roles encompass commercial development, origination, operations, project development, M&A, engineering, transmission, storage and distribution. Mike's background includes nuclear, fossil and renewable generation for both regulated and non-regulated businesses.
Mr. Gallagher joined APTIM from Sempra Energy where he was a Senior Vice President in Sempra Infrastructure LLC. Mike spent almost 11 years with Sempra Energy in roles of increasing responsibility in all areas of regulated and non-regulated gas and power.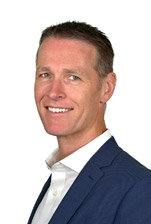 Jon Grant
Executive Vice President and Chief Financial Officer
As Executive Vice President (EVP) and Chief Financial Officer (CFO), Jon leads the company's Tax, Treasury, Internal Audit, Finance, IT, and Administration organizations. Jon joined APTIM after two and a half years at the Brock Group, where he served as EVP and CFO leading the company's financial and IT functions. Prior to joining Brock, Mr. Grant was with AECOM for 4 years where he served as SVP of Global Business Services, providing finance, HR and procurement support services to AECOM. Jon's previous role at AECOM was EVP of Finance for their multi-billion dollar Americas and Government business.
Before AECOM, Jon was with BAE Systems for 16 years, working in both senior finance and operational leadership roles spanning the United States, United Kingdom, South Africa, Sweden, and Germany. Earlier in his career, Jon worked in the audit function at Deloitte.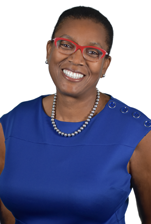 Marie Waugh
Chief Human Resources Officer
As Chief Human Resources Officer, Marie has purview over Performance and Talent Management, Benefits, Compensation, Human Resources Systems, and Recruiting. Marie has more than 20 years of progressive human resources (HR) leadership roles in large energy and financial organizations. Prior to being named Chief Human Resources Officer, Marie served as Senior Vice President, Human Resources; Environment, Health, Safety; Facilities; SUEZ NA Foundation, accountable for overseeing the company's North American human resource, environment, health and safety strategies and programs for SUEZ, one of the nation's leading environmental organizations.
Before SUEZ, Marie held senior level HR roles with Energy Transfer, Washington Mutual Corporation, Fannie Mae, and JP Morgan Chase.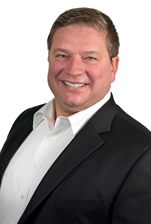 John Sowers
President, Power
John Sowers is a seasoned energy industry executive with over 30 years of experience in generation, transmission and distribution, energy trading, engineering and construction. During his career he has served in a variety of executive leadership roles including, generation, electric distribution, and asset management. Prior to being named President, Power, Mr. Sowers served as Senior Vice President of Asset Management for San Diego Gas & Electric.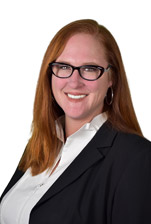 Heather Royston
President, Industrial and Commercial
For 25 years, Heather has successfully led organizations and projects in the industrial, retail, oil and gas, and state and local markets. Heather's broad range of experience includes a variety of roles in both operations and business development, with an impressive track record for growing businesses and creating engaged teams. Prior to being named President, Industrial and Commercial, Heather led the oil and gas sector at Environmental Resources Management (ERM). She has also held a variety of leadership roles at AECOM and its legacy companies.
Christopher S. Miller
President, Center of Excellence
Mr. Miller has 28 years of global executive leadership, management, and strategic business development experience in consulting, engineering, construction, logistics, operations and maintenance, and program management for US, UK, state and local government agencies and private clients. He is highly skilled in executive leadership, profit and loss management, strategic planning, operations, business development, business planning and forecasting, acquisitions, and program and project management. Prior to being named President, Center of Excellence, Mr. Miller was Executive Vice President and Chief Operating Officer for Granite Construction.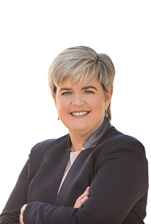 Michelle Council
President, Oil, Gas, Chemical
Michelle is an operations expert and business development executive with experience in both manufacturing and services. After a 16 year career with Chevron focused on operational improvements and client development, she increased market share and built business infrastructure for two leading life science companies. Her leadership experience encompasses enterprise management, line supervision, and remote cross-functional teams. Prior to being named President, Oil, Gas, Chemical, she served as Senior Vice President and District Manager, Gulf Coast Region for AECOM.
Michelle is a results-oriented leader who enjoys the process of collaboration, the opportunity to learn from others, and the privilege of developing employees. Her ability to lead and improve performance across diverse product lines and corporate environments make her a valuable business executive.