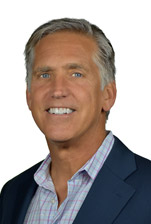 Michael J. Donnelly
Chairman and Chief Executive Officer
Within a 30+ year career, Michael J. Donnelly has enjoyed success in a multitude of operational, business development, and executive roles for companies including Raytheon Technical Services Company, URS, and the Carlyle Group companies EG&G and Lear Siegler Services. Mike previously lead a dual role at APTIM leading the Government business unit as well as providing executive leadership for the enterprise-wide growth platform. Prior to being named Executive Vice President and President, Government, Mr. Donnelly served as Group President of the Enterprise Growth Solutions Group and Chief Growth Officer of AECOM, a $17 Billion, 87,000-employee global infrastructure firm.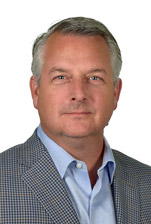 Mike Gallagher
Executive Vice President and Chief Operating Officer
Mike is a seasoned veteran in the Energy industry, having presided over the successful growth and operation of some of the nation's leading utilities. His vast wealth of experience includes both domestic and international assignments, and his leadership roles encompass commercial development, origination, operations, project development, M&A, engineering, transmission, storage and distribution. Mike's background includes nuclear, fossil and renewable generation for both regulated and non-regulated businesses.
Mike joined APTIM from Sempra Energy where he was a Senior Vice President in Sempra Infrastructure LLC. Mike spent 10+ years with Sempra Energy in roles of increasing responsibility in all areas of regulated and non-regulated gas and power.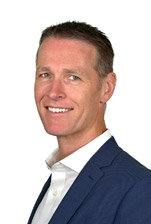 Jon Grant
Executive Vice President and Chief Financial Officer
As Executive Vice President (EVP) and Chief Financial Officer (CFO), Jon leads the company's Tax, Treasury, Internal Audit, Finance, IT, and Administration organizations. Jon joined APTIM after two and a half years at the Brock Group, where he served as EVP and CFO leading the company's financial and IT functions. Prior to joining Brock, Jon was with AECOM for four years where he served as SVP of Global Business Services, providing finance, HR and procurement support services to AECOM. His previous role at AECOM was EVP of Finance for their multi-billion dollar Americas and Government business.
Before AECOM, Jon was with BAE Systems for 16 years, working in both senior finance and operational leadership roles spanning the United States, United Kingdom, South Africa, Sweden, and Germany. Earlier in his career, Jon worked in the audit function at Deloitte.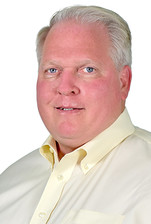 Gerry Decker
Executive Vice President and Chief Growth Officer
As Chief Growth Officer, Gerry Decker provides holistic leadership for APTIM growth activities and initiatives. This includes acquisitions/divestitures, strategic planning, branding, business development, and transformational bids. All are integrated to achieve sustained growth at substantially better than industry best-in-class rates. Toward this goal, as Executive Vice President, Gerry functions across the enterprise to enable an entrepreneurial corporate culture, challenge how things are typically done in the business, and drive continuous performance improvement.
He has 35 years of commercial and highly classified U.S. Federal Government industry experience across the DoD, selected civilian agencies, and the intelligence community. Gerry has provided a broad range of engineering and/or technology enabled services and solutions, including intelligence, linguistics, information technology, range operations, nuclear weapon production/management, architectural and engineering, ISR, and cyber.
Gerry's executive leadership roles have included Board Chairperson for multi-billion dollar businesses such as DynMcDermott Petroleum Operations Inc. and Global Linguist Solutions, LLC.. He was also President, COO, and SVP for McNeil Technologies (bought by AECOM) and then the President of AECOM's National Security Programs Group. Prior to these executive leadership roles, he has held a series of operational, profit and losses, and business development related positions.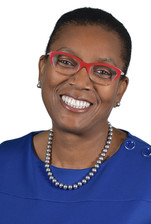 Marie Waugh
Chief Human Resources Officer
As Chief Human Resources Officer, Marie has purview over performance and talent management, benefits, compensation, human resources systems, and recruiting. Marie has 20+ years of progressive human resources (HR) leadership roles in large energy and financial organizations. Prior to being named Chief Human Resources Officer, Marie served as Senior Vice President, Human Resources; Environment, Health, Safety; Facilities; SUEZ NA Foundation, accountable for overseeing the company's North American human resource, environment, health and safety strategies and programs for SUEZ, one of the nation's leading environmental organizations. Before SUEZ, Marie held senior level HR roles with Energy Transfer, Washington Mutual Corporation, Fannie Mae, and JP Morgan Chase.
Marie is a commissioner on the North Broward Hospital District Board as well as executive member of the board for the Urban League of Broward County.
Alan Weakley
President, Government
Alan is President of the Government business unit which provides construction, engineering services, project and construction management, and environmental services across the U.S. Government and multiple state and local locations.
For the past 30+ years, Alan has enjoyed success in a multitude of engineering management, operational, consulting, and executive roles. Prior to joining APTIM, he was President and Chief Operations Officer of Janus Global Operations. Before Janus Global Operations, Alan held executive roles with CSC's North American Public Sector (NPS)—Defense Group and URS Corporation.
Alan began his professional career with the U.S. Navy, serving six years aboard fast attack, nuclear-powered submarines. His extensive experience in the government sector spans many federal and state agencies to whom he sold and delivered a wide range of services.
Benjamin Butterfield
General Counsel and Chief Legal Officer
Ben has 30+ years of progressive legal leadership roles in a variety of areas including corporate governance and regulatory matters, compliance, mergers and acquisitions, negotiating and drafting complex commercial agreements, banking, and corporate finance.
Ben comes to APTIM from Lowndes, Drosdick, Doster, Kantor & Reed, P.A. where he was Of Counsel and served as Chairman of the Corporate Securities Practice Group. Prior to his time at Lowndes, Ben served as General Counsel for several large organizations including The PBSJ Corporation (now Atkins), James Hardie Industries plc, Lennar Corporation, and Hughes Supply, Inc. (now HD Supply).