APTIM Receives 2020 EBJ Business Achievement Awards
Environmental Business Journal® (EBJ), a business research publication, has awarded APTIM with the 2020 Business Achievement Award for Technology Merit for the use of mixed reality headsets (i.e., Microsoft® HoloLens).
APTIM uses the Microsoft® HoloLens in the field to facilitate audits for commercial and industrial clients. Using this technology to conduct audits allows our clients to maintain environmental compliance during facility visit restrictions related to COVID-19.
The Microsoft® HoloLens is a self-contained computer headset worn by a field user. The device works with Microsoft® Teams to allow real time video, audio, and data communication between the field user and a remote team. The Microsoft® Hololens was used during an EH&S compliance audit for a public power utility due to the client's visitor restrictions imposed upon by COVID-19. An APTIM auditor was sent to the facility with the Microsoft® Hololens, while two remaining auditors conducted their portions of the audit remotely via the field auditor. The remote auditors were able to guide the field auditor to remotely observe the audit. APTIM's use of the HoloLens headset reduced the number of field staff visiting the client's site, lowered the risk of COVID-19 exposures, and saved on travel expenses all while meeting the compliance objectives of the EH&S audits.
We are excited to receive this prestigious recognition. For more information on virtual audit technologies such as the Microsoft® Hololens please contact us at retail@aptim.com.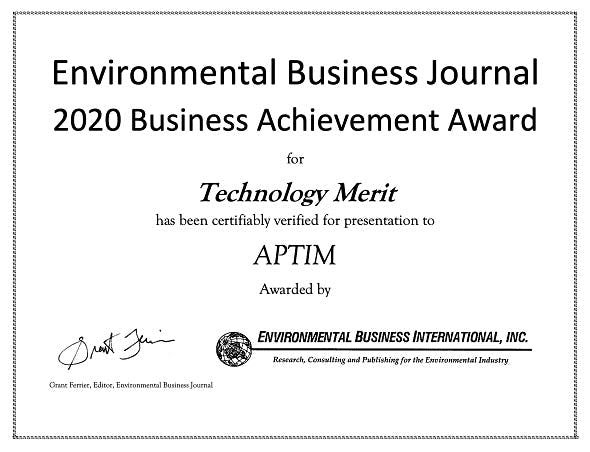 APTIM. Expect the Extraordinary.