Turnaround and Outage Management
Whether an outage lasts a few hours or several months, APTIM maintains a turnaround and outage management group specifically designed to meet the needs of each of our client's needs. We can rapidly mobilize a team of supervisors and craftsmen to operate under tight schedules and difficult conditions where safety, quality and schedule cannot be compromised. APTIM staffs, manages and executes more than 50 turnaround and outages across North America each year. We mobilize crews ranging between 5 – 750 employees with durations ranging from 1 – 90 days.
Additionally, today's plants often require solutions to unique challenges and APTIM is equipped to deliver results with the latest technological advancements. For example, APTIM has invested in the aerial tube bundle extractor, a self-contained unit which is easily lifted into position by just one crane and can be operated by remote control. Our investments in innovation and our continuous improvement processes make APTIM an ideal partner for turnarounds and outage services.
APTIM's Full Span of Turnaround and Outage Management Capabilities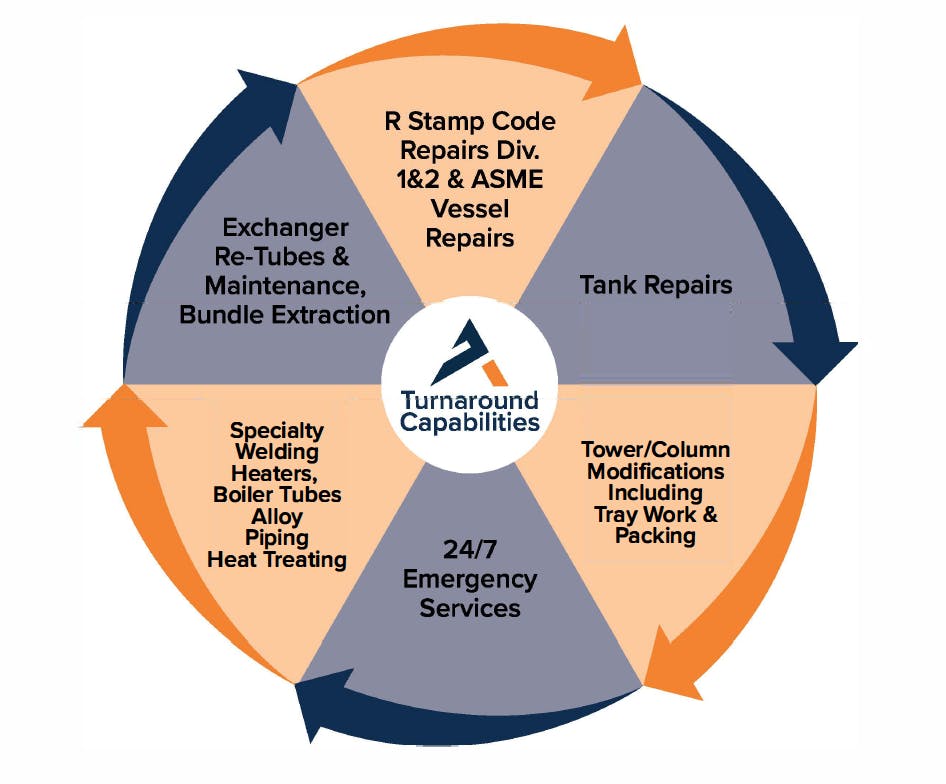 APTIM. Expect the Extraordinary.
To learn more about APTIM's Turnaround and Outage Management capabilities.
Subscribe to the APTIM Xchange Newsletter
APTIM's newsletter, The APTIM Xchange, provides industry news flashes, regulatory updates, service spotlights, and topical columns from our subject matter experts.