---
APTIM provides broad-based consulting and engineering design services to clients in the private sector, as well as federal, state, and local governments. Our leadership and certified professionals in civil, structural, electrical, mechanical, piping, instrument, fire protection, and controls allow us to develop unique solutions for the complex problems you face.
---
Whether you need coastal engineering and restoration, reliability engineering for turnaround support, or need to know if your facility meets all the fire protection design requirements, we use our highly collaborative group of design engineers and service suppliers to meet your needs.
Our engineers work closely with your project leads throughout the process; which includes, project development, design, construction, and startup commissioning. Engineering services within fuel systems and bulk material handling are also offered to give us a very diverse set of skills to apply to your particular needs.
Our team takes a collaborative approach tailoring project management into the engineering and design of every project. We provide integrated services for a multitude of clients, ranging from the design of processing or manufacturing facilities to writing and developing specifications for a federal procurement.
APTIM. Expect the Extraordinary.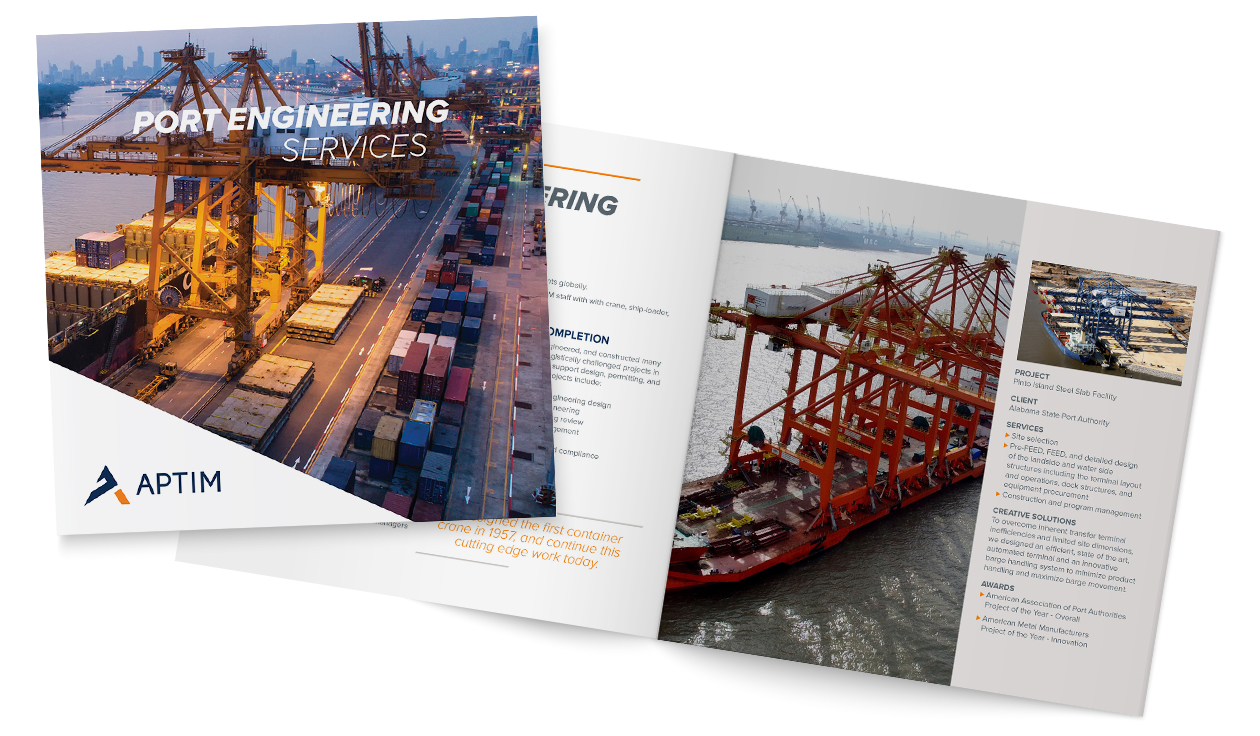 Download Our Bi-Fold
Learn more about our comprehensive port engineering suite of services.
---
If you would like to learn more or have any questions about our Engineering Services, please contact us.
Whether you have a question about a specific product or service, want to apply for a career, are interested in an investment opportunity or just want information in general, we're here for you.
APTIM. Expect the Extraordinary.