---
APTIM understands that it can be difficult to find a company who is able to provide valuable insight and relevant services throughout the full lifecycle of retail and logistics facilities. That is why we continuously collaborate to provide solutions for the many challenges you face.
---
The common issues that can arise throughout the lifecycle include program implementation, high employee turn-over, varying regulations, and an industry that is rapidly changing through e-commerce.
Facing these challenges alone is not your best option; that is why we have tailored our services to meet you at whichever point in the retail lifecycle you are currently at by offering assistance with property acquisition, facility construction, ongoing operations, expansion, remodel, facility closure, and property divestiture.
We understand the challenges retailers face with program implementation and bring innovative tools, techniques, and strategies to move beyond the boundaries faced within the markets we serve: big-box, grocery, automotive, department, convenience, home improvement, pharmacy, health and beauty, brick and mortar, data centers, specialty manufacturing, home office, and the supply chain.
APTIM. Expect the Extraordinary.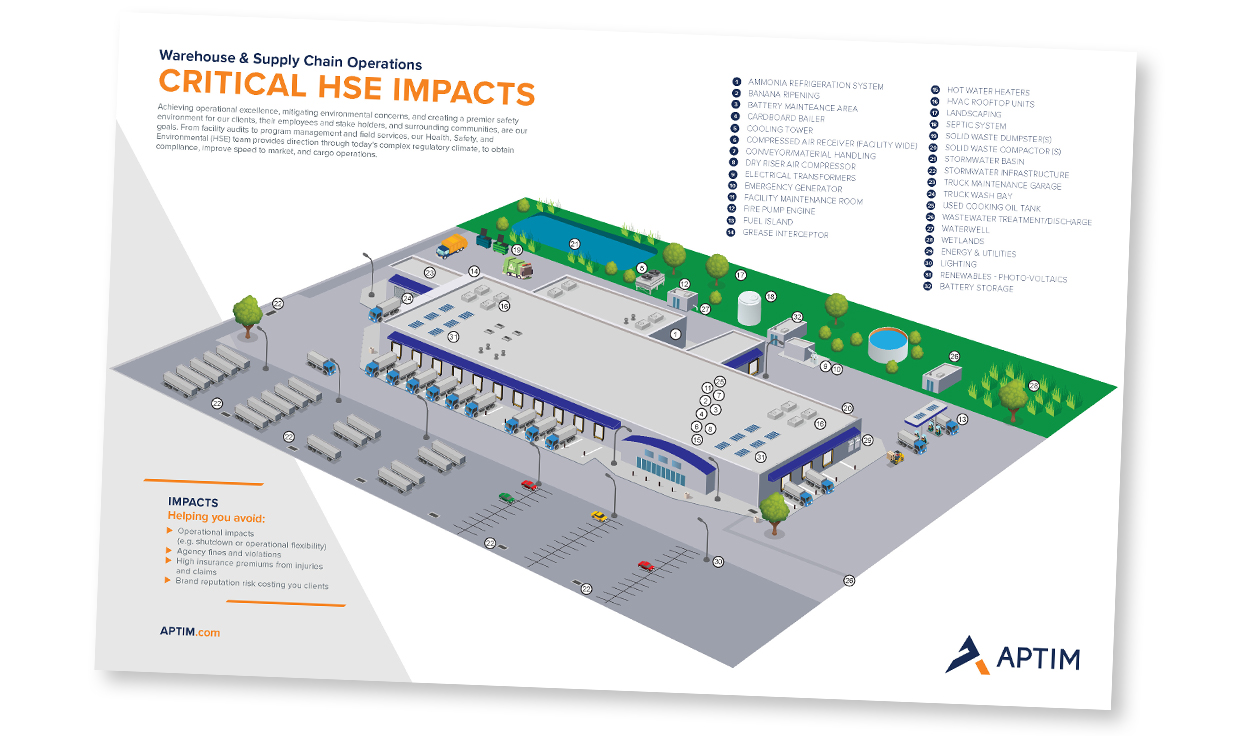 Download Our Service Map
Click here to learn more about the potential HSE impacts that could exist at your supply chain warehouse.
---
If you would like to learn more or have any questions about the services we provide to the Retail & Logistics market, please contact us.
Whether you have a question about a specific product or service, want to apply for a career, are interested in an investment opportunity or just want information in general, we're here for you.
APTIM. Expect the Extraordinary.