NYCHA Large Scale Housing Emergency Management -
New York City Housing Authority (NYCHA), selected APTIM to provide professional program management services in connection with the oversight and management of the Sandy Resiliency & Renewal Program along with various capital projects underway or undertaken by NYCHA arising out of Superstorm Sandy. As part of the PM services offered, APTIM set up a Program Management Office (PMO) on-site to work with NYCHA management and staff to successfully execute the program.
NYCHA, the largest public housing authority in the U.S., operates 334 housing developments throughout the five boroughs of New York City and manages 178,895 apartments in 2,597 residential buildings containing 3,330 elevators and houses over 403,357 authorized residents. NYCHA also oversees a network of 400+ community facilities that include community centers, senior centers, health care centers, day care centers, and Head Start educational centers.
Superstorm Sandy crippled much of New York City (NYC), including 10% of NYCHA developments affecting 60,000+ residents in 219 buildings in Brooklyn, Queens, Manhattan, and Staten Island.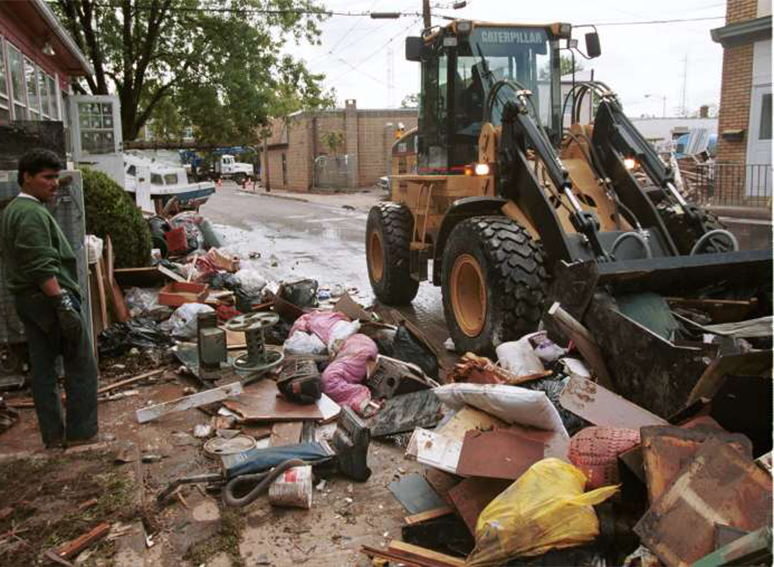 Approach
As the PMO, our overall responsibility to NYCHA on this recovery program includes:
IN FEMA FUNDS AWARDED TO NYCHA
A/E FIRMS APTIM OVERSIGHT
SITES IN MAJOR CONSTRUCTION
DAMAGED APARTMENTS REPAIRED
Administering funding and coordinating with CDBG-DR and FEMA PA grant programs ($3.2 Billion in FEMA funds) on behalf of the NYCHA
Oversight of 11 A/E firms including:
Management of the design contracts, schedule, and budget
Technical review for all design disciplines (architectural, mechanical, structural, electrical, etc.)
Coordinating with the office of design in specifying design standards
Evaluating AE performance
Oversight of nine CM firms including:
Utilizing NYCHA's systems for the procurement of several hundred construction contracts ranging in size of less than $5M up to over $300M+ including unit price, requirements, and lump sum construction contracts as well as CM as agent contracts
Processing all program related invoicing with a goal of 30 days payment on construction contracts
Developing a HUD Section 3 hiring initiative including outreach to and coordination with all labor relations unions involved in the Sandy work resulting in the implementation of pre-apprenticeship training programs to facilitate the entry of residents into the unions
Coordinating and reporting internally with NYCHA and externally with NYC agencies and stakeholders
Standup of the e-Builder system for comprehensive program management and reporting as well as utilizing Quick Base and other relational database systems for grant management
Outcomes
684 jobs filled by Section 3 hires including 386 NYCHA residents
187 building construction contracts awarded
848 jobs created since 2012
Developed and executed a robust community outreach plan that has included over 1,500+ meetings with residents and 80 visits with elected officials through early 2018
Design and replacement of boiler systems within residential structures including providing for resiliency against future flood events
Outreach to labor relations organizations and elected officials
Construction and repairs for residential buildings
Communication and coordination with residents and tenants
Flexible staffing strategies to effectively respond to varying program/project needs
Designed and delivered program to achieve efficiency, speed and quality for large volume of task orders for electrical and mechanical work