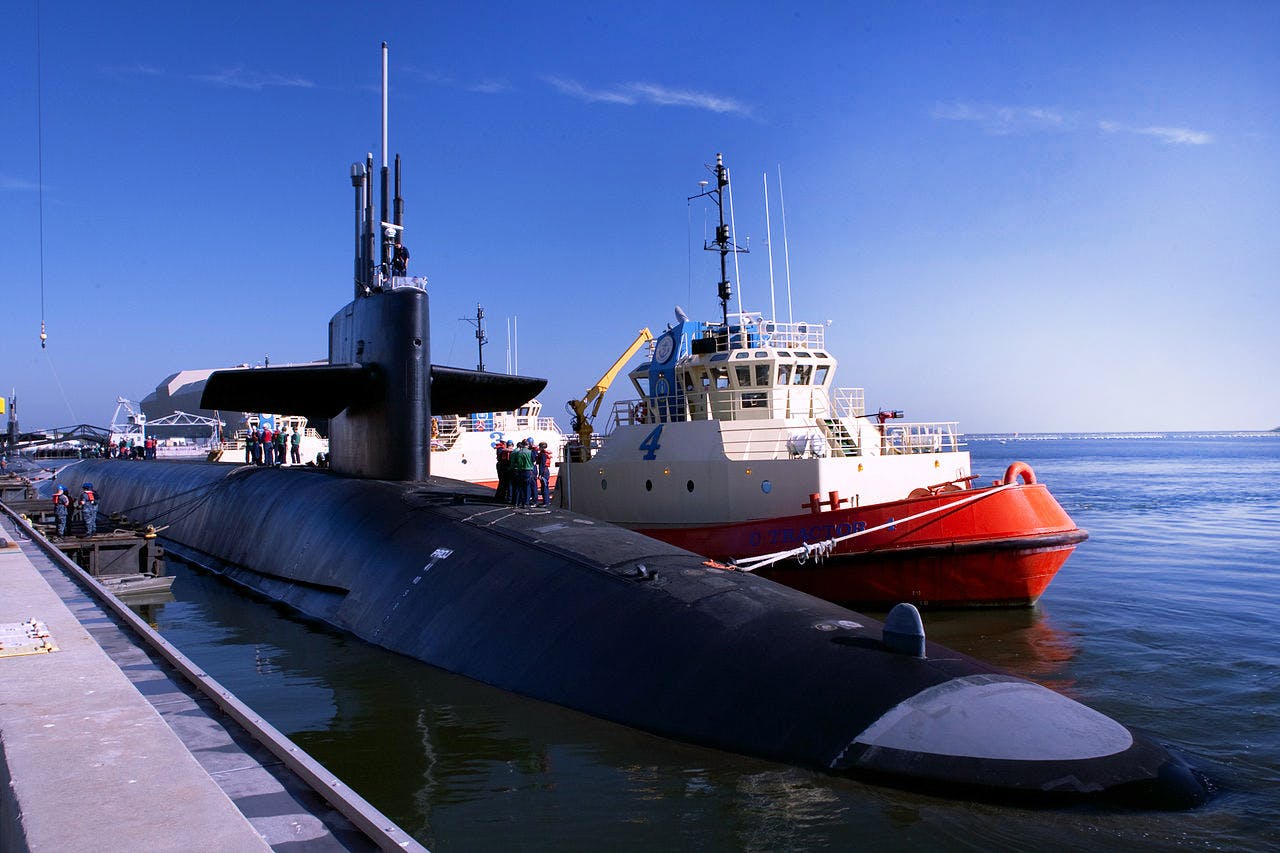 Naval Submarine Base Kings Bay
APTIM provides critical daily operations services including, force protection (security), facility management, facility investment services, utilities management, transportation and environmental support at the Kings Bay Naval Submarine Base, the U.S. Atlantic Fleet's home port for the U.S. Navy's ballistic missile nuclear submarines armed with Trident missile nuclear weapons. The base is responsible for the readiness of submarines and crews in support of current and future maritime and fleet tasking. APTIM provides comprehensive solutions to help maintain and operate this large mission-critical facility with the following services:
Armed Security: We provide armed security at this 16,000 acre high level security Department of Defense (DoD) facility.
Base Support Vehicles and Equipment: APTIM maintains a fleet of 600 vehicles to a standard of 95% availability monthly. We further support 104 cranes and 336 pieces of heavy equipment and wright handling equipment (WHE).
Electrical: APTIM operates and maintains the electrical generation system from transmission lines to indoor systems. The three generating stations on installation can produce 36MW, enough to power the entire base.
Environmental: APTIM conducts environmental field sampling, provides laboratory services, and packages, ships, and manages 500,000 pounds of hazardous waste annually.
Facility Investment: APTIM performs $6M annually in Indefinite Delivery/Indefinite Quantity (ID/IQ) work.
Facility Management: The quality of our work is recognized as high level in our Contractor Performance Assessment Report (CPAR) as APTIM supports 1,000 service calls and 3,000 PMs per month at NSB Kings Bay.
Wastewater: APTIM operates and maintains three wastewater treatment facilities, including industrial waste treatment for dry-dock wastes (corrosives and heavy wastes). APTIM treats 100% of the base wastewater, on average 100,000 gallons/day.
Water: APTIM maintains the installation water distribution system and produces 100% of the potable water for the base. This includes a medium temperature hot water plant and system, as well as chilled water plant for A/C.