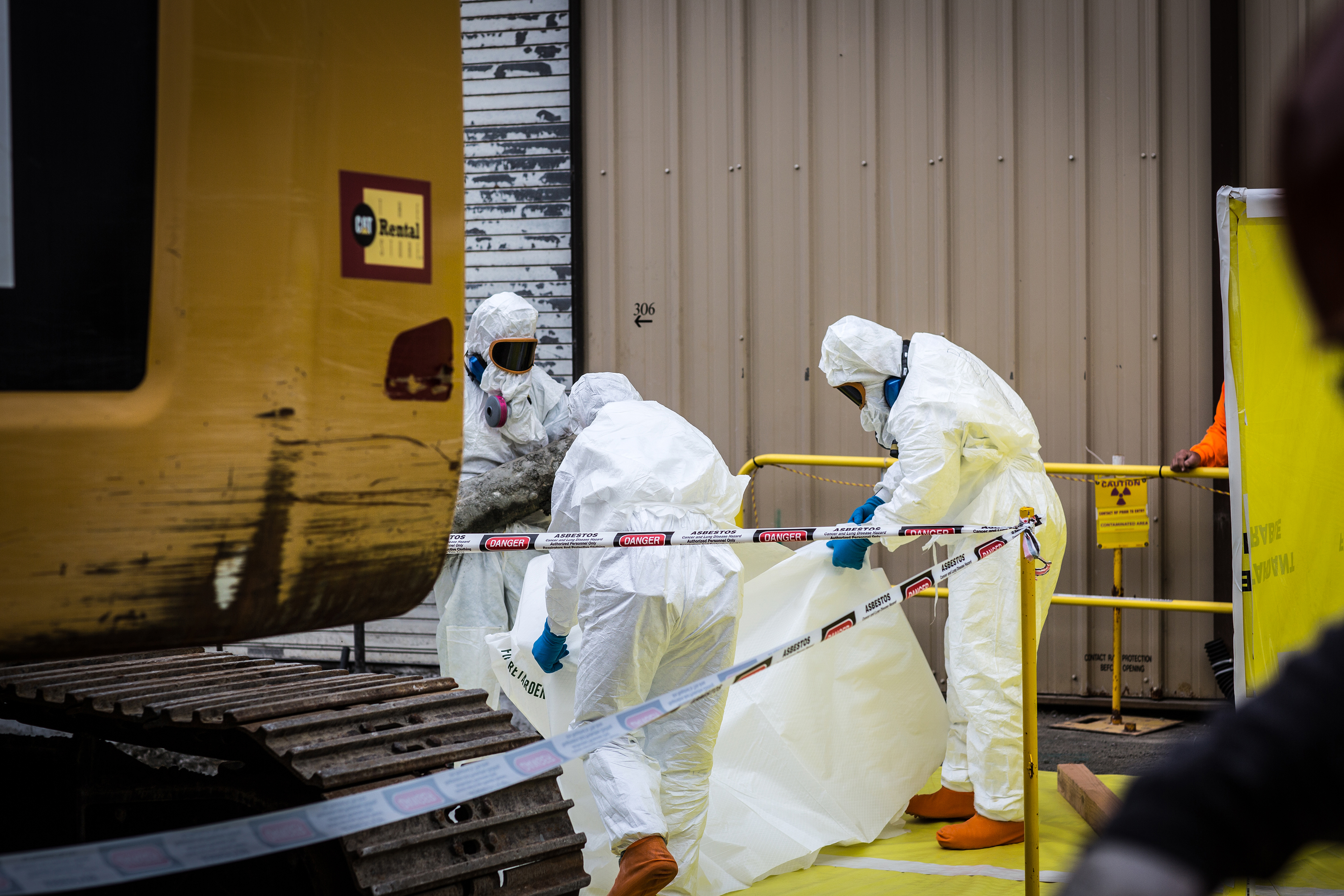 Humboldt Bay Nuclear Decommission and Demolition
APTIM is engaged in decommission, demolition and deactivation of Pacific Gas & Electric's Humboldt Bay Unit 3 Nuclear Power Plant on the eastern shore of Humboldt Bay, Humboldt County in northwestern California. T Unit 3 is an inactive nuclear boiling water reactor that operated for approximately 13 years before being shut down in July 1976.
The APTIM team has taken on the engineering challenge of removing a 60' diameter by 80' deep caisson structure adjacent to the Pacific Ocean, posing significant safety and groundwater challenges. The solution is the utilization of Cutter Soil Mix (CSM) technology to build a deep shoring and groundwater cutoff system, which is currently being installed.
Recognized for maintaining a Zero Recordable Safety Record with nearly 700,000 hours worked since 2013 and over 1100 safe work days, the Humboldt Bay Power Plant team has worked hard to achieve and maintain the highest levels of safety and quality work solutions for PG&E. APTIM was recently awarded the Safety Supplier of the Year award at Pacific Gas and Electric Company's (PG&E) 10th annual Supplier Awards dinner at the San Ramon Valley Conference Center.
Contracting Entity: PG&E