---
APTIM provides environmental services across federal, state, local, industrial, commercial, energy, utility, retail, and logistics markets. In doing so, we help you build, maintain, restore, and sustain the facilities and communities in which you live and work.
---
By collaborating with your team, we approach complex projects with creativity and state-of-the-art science and engineering. All of which comes from the understanding that your business is driven by both regulatory and economic forces; which means, we have designed our organization to have the flexibility to adapt to your ever-changing needs.
We are deeply invested in providing a multitude of services when you need it most; including, environmental planning and permitting, compliance, site assessment, remediation and closure, solid waste services, environmental engineering, air quality, water management, multi-media auditing, assessment services, industrial health and safety, munitions detection and removal services, laboratory services, and compliance program development, implementation, and management.
In addition, our expansive fleet of in-house heavy equipment gives us the opportunity to self-perform complex and large-scale environmental projects – allowing us to accelerate your schedule and reduce your costs.
APTIM. Expect the Extraordinary.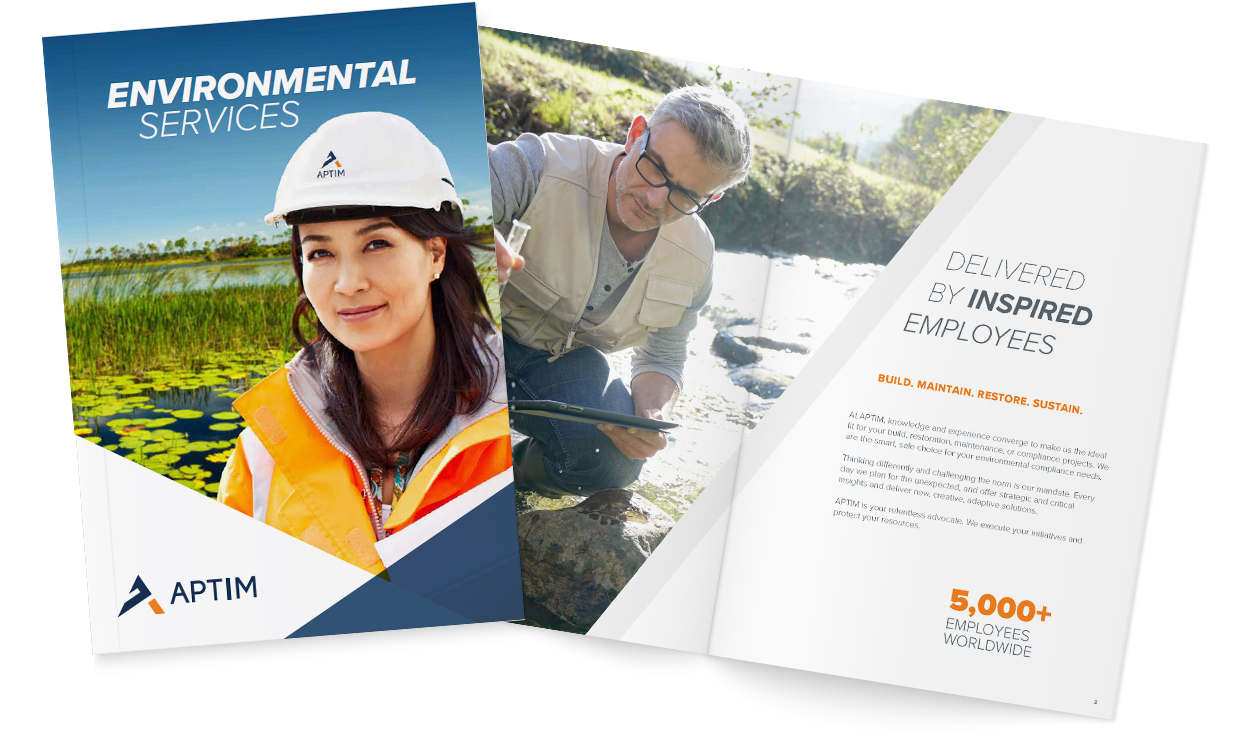 Download Our Brochure
To learn more about how we are using our biotechnology labs across the United States to treat a variety of chemical contaminants in soil and groundwater, read on.
---
If you would like to learn more or have any questions about our Environmental Services, please contact us.
Whether you have a question about a specific product or service, want to apply for a career, are interested in an investment opportunity or just want information in general, we're here for you.
APTIM. Expect the Extraordinary.