Energy Efficiency & Sustainability
---
APTIM creatively establishes comprehensive energy management and efficiency plans for your facility by pinpointing opportunities to reduce energy use and operating costs. In addition, we work to secure financial incentive support and develop sustainable practices within your organization, municipality, or federal agency.
---
We strive to create community-delivered energy efficiency programs that improve the quality of life while increasing customer engagement and stakeholder involvement. Whether you are part of a single facility or an entire enterprise, we collaborate with your team to provide services that meet your needs and ensure goal achievement for your business, community, and the environment.
Our award-winning energy management team has a track record of assessing, designing, implementing, and managing energy efficiency projects to help clients optimize capital spending, reduce plant operating expenses, and improve reliability.
Our demand side management programs have been recognized by the national ENERGY STAR® program, and our team of energy professionals offer a diverse background to deliver programs in federal, state, local, utility, retail, and logistics market sectors.
APTIM. Expect the Extraordinary.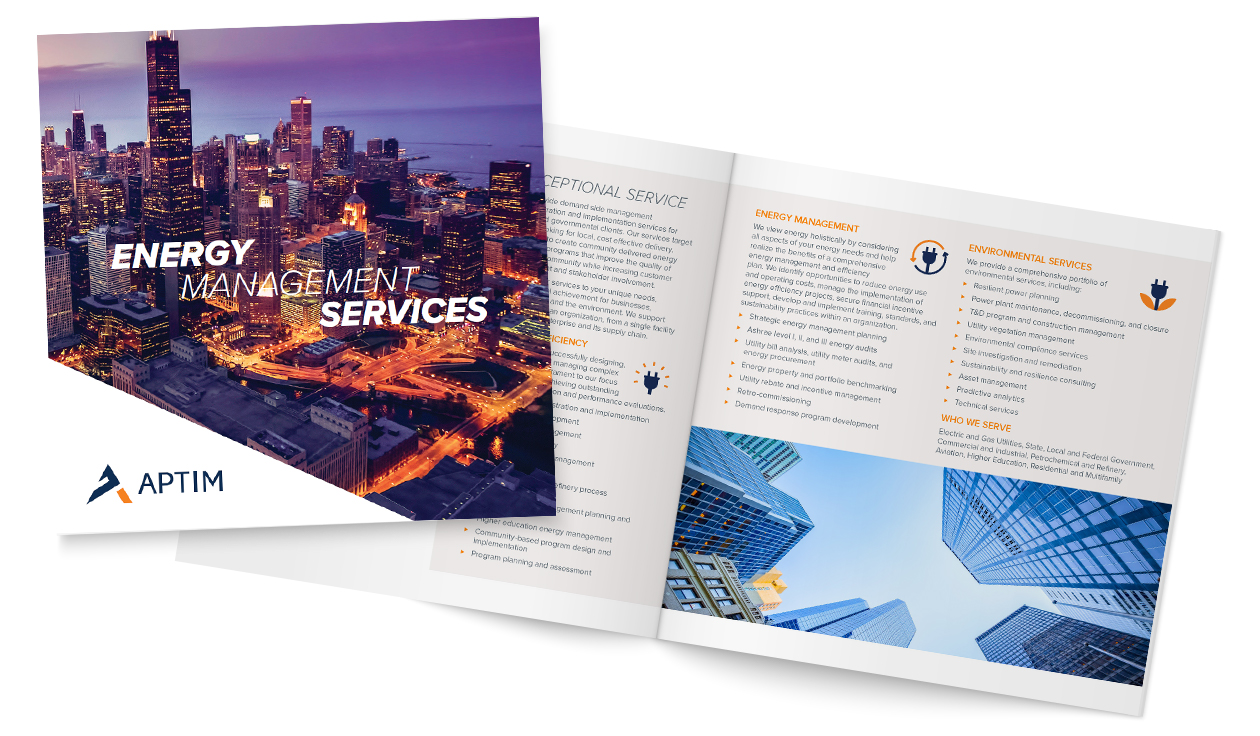 Download Our Whitepaper
Click here to learn more about we can help you find money to assist with your energy projects.
---
Energy Efficiency & Sustainability Services
If you would like to learn more or have any questions about our Energy Efficiency & Sustainability Services, please contact us.
Whether you have a question about a specific product or service, want to apply for a career, are interested in an investment opportunity or just want information in general, we're here for you.
APTIM. Expect the Extraordinary.