Energy & Sustainability Compliance, Certification and Verification
ENERGY/SUSTAINABILITY
Excellence in energy efficiency program execution: During APTIM's administration of Focus on Energy, Wisconsin's statewide energy efficiency and renewable energy program, the program has received accolades from third parties: Focus on Energy won the Midwest Energy Efficiency Alliance's Inspiring Efficiency Award for Innovation in 2017 and the ENERGY STAR Partner of the Year Award for Sustained Excellence in 2018.
Minimizing the Environmental Footprints of our Urban Centers. APTIM has helped over 20 cities and towns across the U.S. prepare climate action and sustainability plans and Greenhouse Gas (GHG) inventories. As the world rapidly urbanizes, APTIM is developing innovative and actionable solutions to reduce the impacts of our urban centers on the natural environment.
Streetlights
APTIM has surveyed more than 500,000 streetlights across 5 cities around the country. This includes Chicago, Cleveland and Denver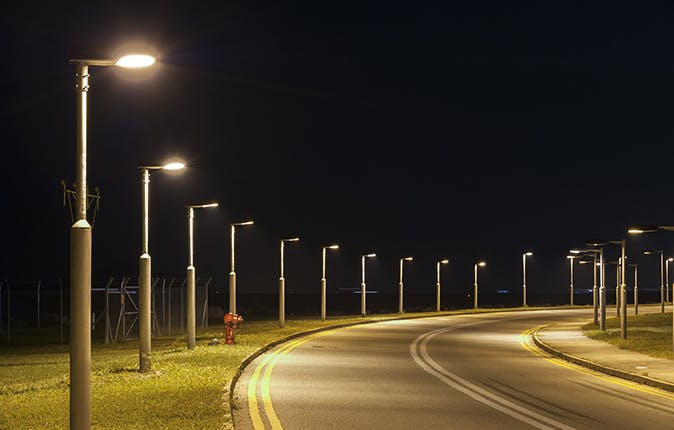 AEP Ohio Community Energy Savers
Work with 10 communities in AEP Ohio territory to boost participation in energy efficiency programs
Exceeded participation goal by 2,500 participation points between 10 communities
All 10 communities exceed their goals, ranging between 10% and 196%
Utility 2.0: APTIM is working with utilities to design, install, maintain and operate technology to reduce millions of pounds of SOx and NOx emissions and millions of tons of CO2 emissions annually.
Utility 2.0: APTIM helps utilities evaluate their power plant investments via a risk-based cost model that incorporates the triple bottom line of environment, community, and economics. APTIM helps utilities make decisions how to invest in their generation assets via this process.
Energy efficiency innovation: APTIM administers the State of Wisconsin's cutting-edge energy efficiency and renewable energy program, Focus on Energy, on behalf of 108 electric and natural gas utilities throughout the state. In 2017, every $1 invested in Focus on Energy gave $4.77 in benefits back to the state. The 616.7 million kWh and 26 million Therms saved by Focus on Energy in one year could power 49,000 homes for the year.
The power of waste: APTIM helped the City of Boulder implement its Universal Zero Waste Ordinance. APTIM's Solid Waste Management Team worked with the City to inventory its trash, recycling, and composting receptacles and to find ways to better capture waste to reduce (and ultimately eliminate) trash going to a landfill.
RESILIENCY
Working with climate refugees: APTIM is part of the team working on the only government-funded climate relocation in the country. Isle de Jean Charles, home to the Biloxi-Chitimacha-Choctaw band of Native Americans, has lost 98 percent of its land since 1955. Its 99 remaining residents has been dubbed "America's first climate refugees." APTIM is providing coastal engineering, community outreach, and resilient power services to the State of Louisiana to support the resettlement of the Isle de Jean Charles community to higher ground.
Leaders in resilient power: APTIM has designed, developed, and operated solar and storage microgrids for federal facilities and military bases in the U.S. and the Caribbean. These microgrids are designed to reduce energy costs on a daily basis and also sustain mission-critical electricity loads during a grid outage.
Partnering with resilience-minded cities: APTIM is a Platform Partner with the Rockefeller Foundation's 100 Resilient Cities (RC) network. APTIM provides sustainable solid waste management, blighted property/economic development resilient power planning services to 100RC member cities.
Drone technology during Disaster Recovery: APTIM has been using a small UAV to conduct aerial mapping missions of a school campuses and large park sites to document damage. At some sites, we have used a drone to get visual observations of damage that is unsafe to access such as damaged wooden walkways and overlook platforms at a 600' sinkhole.
Puerto Rico School Assessments
Worked with FEMA, United States Army Corps of Engineers and Puerto Rican Department of Education to conduct health and safety inspections
1,131 schools were inspected with over 90% of schools inspected within a month of inspection start date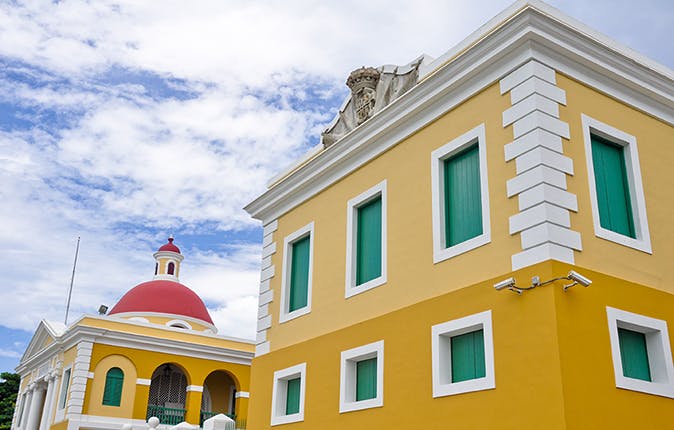 Puerto Rico Park Assessments
Working with the Department of Recreation and Sports to locate and digitize park locations across the island
Developed an app-based inspection form to easily report out data
Using the APTIM drone to survey inaccessible areas at park locations
Thriving Communities: APTIM is the Program Manager for the City of Norfolk Ohio Creek Watershed Project, a result of HUD's National Disaster Resilience Competition. The project addresses the impacts of climate change and sea level rise, protect economic vitality and quality of life. APTIM is leading the City in increasing opportunities to improve the neighborhood through neighborhood connectivity, new and improved natural habitat, and increasing resilience to flooding.
Building back stronger together: APTIM worked with the City of Boulder and Boulder County to develop a residential resilience audit serving homeowners that had been impacted by the 2013 flooding that devastated Boulder County. The Home Preparedness Assessment Program provided education and rebates for homeowners to invest in resilience improvements to their homes.
Protecting our Resources. APTIM has managed 75 major coastal restoration projects across the U.S. Our scientists, engineers and project managers work together to restore our natural resources and mitigate storm damage to our physical infrastructure.
Preparing Louisiana for the Future. Through our work on the Louisiana's Strategic Adaptation to Future Environments (LA SAFE), APTIM is helping the state reach their goal to be a leader in coastal adaptation. Core to our strategy is engaging the local communities to ensure that our solutions are equitable for all Louisianans.
Restoring our Communities. Through our work with the New Jersey Reconstruction, Rehabilitation, Elevation, and Mitigation (RREM) Program, the New York City Housing Authority (NYCHA) Recovery and Resiliency efforts and the New York City Build it Back program, thousands of Superstorm Sandy victims have moved back into their homes.
Implementing Community-Based Solutions. APTIM facilitates community-focused resilience planning strategies to help coastal communities in Louisiana develop a common vision to plan for, design and implement equitable projects centered around future flood risk and vulnerability, predicted land loss, population shifts and social and economic changes to mitigate risks while maximizing community-building opportunities.