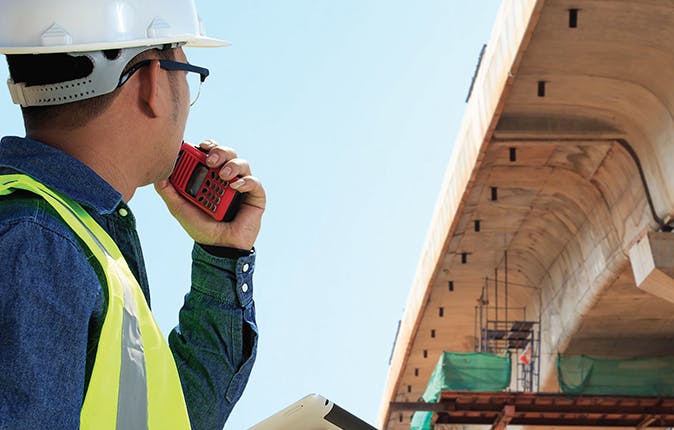 APTIM provides expert transportation infrastructure and environmental services to keep our air, land and water transportation systems operating safely and reliably. Transportation systems are the very backbone of the nation's economic growth and vitality. Our clients rely on us to understand and solve their important financial, operational, safety and security concerns and work in concert with them to design and maintain systems that run smoothly and efficiently.
With more than a 100-year legacy of experience designing and constructing transportation facilities, APTIM understands our clients' needs, can identify problems in advance, and can develop innovative solutions that mitigate risk and fulfill our clients' vital long term goals.
We have multi-disciplinary in-house expertise that streamlines project execution, provides significant cost advantages and allows for project management activities to happen seamlessly. We also offer staff augmentation and facilities management/operation services that allow our clients to focus on their core mission.
Multi-discipline turnkey expertise
We have in-house industry expertise helping to simplify the process and contain costs
Life-cycle planning
We fit the pieces of a project's "lifecycle" together and can handle everything from permitting and engineering/design to construction and maintenance
Nationwide experience
We have worked with state and local agencies on projects that vary from those in congested areas with aging transportation infrastructure, to fast-growing regions where transportation infrastructure is essential to new economic development
Innovation and new technology
Our work includes new technologies, innovative construction techniques and materials and state-of-the-art communications systems
Regulatory knowledge
We know the regulations and the regulators, and provide local and state regulatory support and negotiations
A culture of safety
We are nationally recognized corporate safety program emphasizes safety planning in all our projects
Construction capabilities
We bring experienced constructors, which reduces costs associated with changes and claims avoidance
More than a century of service
The strength of its rich engineering legacy with the financial and technical resources of APTIM